"Excellent" status on TripAdvisor
40 Excellent Rating (5-star) *****
11 Very Good (4-star) ****
0 Average (3-star) ***
0 Poor (2-star) **
0 Terrible (1-star) *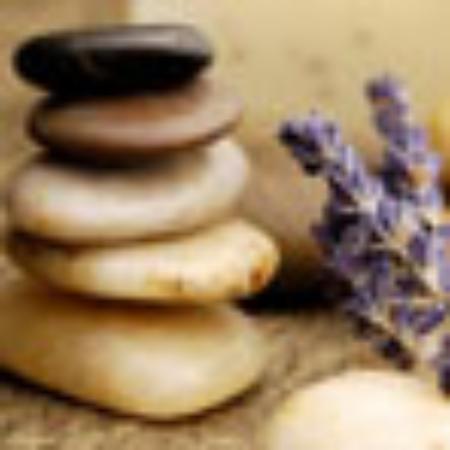 "A wonderful experience"
Reviewed 05 Sept 2019 *****
Three of us stayed here for a week in June and it was absolutely perfect. Christine has done a beautiful job of restoring this home and it felt instantly comfortable and appealing. The village is tiny but so picturesque and the views from the rooftop terrace lovely and pastoral. Between the house and the countryside I felt like I was living in a painting. Everything we needed was thoughtfully provided, everything was clean and in good repair and we felt well taken care of. Highly recommended and I would return in a heartbeat!
Response from the owner: It is always a joy to share my abode with those who welcome life as an adventure; attentive of their surroundings. I am thrilled that you felt the magic and hope you may have another chance to visit someday!

"Great place in the French countryside"
Reviewed 26 Sept 2018 *****
This was the third time we have stayed there, that says it all really. There are a number really nice walks from the doorstep into the countryside - which is stunning. We spent a couple of days on the beach which is not far, we also visited the cities of Narbonne and Nimes as well as the Pont du Gard, that is about a 2 hour drive away but well worth the visit. The place is intimate and charming which suited us perfectly. A great place to go if you want a relaxing break.
Response from the owner: Thank you for choosing La Belle again! It was my pleasure to accommodate you on your return visit. I was delighted to hear you continually enjoy discovering new adventures in and around the area and find the house a great place for a relaxing stay.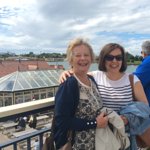 "Absolutely charming - loved it!"
Reviewed 02 Sept 2018 *****
We were delighted with the standard of accommodation at La Belle Ancienne. Everything was there for a comfortable and memorable stay. We were attending a wedding in Assignan and it was a joy to return each evening after a full day's activities and just relax.
Response from the owner: Thank you for sharing your experience at La Belle Ancienne and Assignan. How lovely to hear of a wedding set in this medieval village. It was my pleasure to accommodate and I welcome your return anytime!

"Quintessential South of France....charming..."
Reviewed 27 July 2018 *****
Our stay at La Belle Ancienne was truly delightful, from arriving to a wonderful bottle of local wine awaiting us, to having dinners up on the terrace and looking at the beautiful sunsets, having a restful night's sleep in the quiet village of Assignon, eating at the local tapas bar and Thai restaurant, cooking dinners in the well equipped kitchen.....these are all some of the highlights of our visit to Chris' lovely home. The house was equipped with anything/everything you could possibly need. My travel partner and I rented bikes and road the country roads to the neighboring villages, took hikes on the local trails near Assignon, and took a few road trips for more sightseeing. It was such a special trip. Thank you Chris!
Response from the owner: I am delighted that you enjoyed your stay at La Belle Ancienne and the village of Assignan. Renting bikes is a splendid way to explore the backroads and colorful villages surrounding! I hope you have a chance to return again ~ perhaps another seaon will entice you to futher tour the beauty of the Languedoc.
"Unforgettable!!"
Reviewed 28 Feb 2018 *****
This place is such a wonderful, comfortable, stunning villa! Uniquely decorated and smack dab in the middle of Assignan. The beds are comfortable, the bathroom is amazing, the kitchen has everything you need and the WiFi works perfect! It's tranquil, secure and the wood stove heats the entire place up so comfortably making you never want to leave.
Response from the owner: I am glad that La Belle Ancienne served you well and kept you cozy. I hope you have the chance to return ~ perhaps in another season as a whole new experience for the senses!

"Fairytales do exist"
Reviewed 2 Nov 2017 *****
Truly a fairytale town! Absolutely was thrilled with this quaint rental !! A perfect combination of history with modern conveniences. The place was very clean and had all the cooking tools we needed. Loved the rooftop Terrace! Beautiful sunsets in a peaceful location. Friendly neighbors during the stay made it so pleasant as well! I felt this charming place was a perfect get away for me! Thank you !
Response from the owner: What a pleasure to hear of your experiences at La Belle Ancienne and surroundings. The trip might be over but the memories remain. Hope to see you again! ~ Christine

"Wonderful home away from home in the midst of the Languedoc!"
Reviewed 9 Jul 2017 *****
We loved our stay at La Belle! Beautiful, quiet location close to many historical sites with nice restaurants just steps away! Also, a wonderful farmer's market with lots of local artisans within a 5 to 10 minute drive. We visited many sites in the area and enjoyed making breakfast and lunch with the wonderful produce we purchased at the farmer's market. Evenings we would visit the neighborhood restaurants where we had a great time sharing stories with the residents of the area. A perfect adventure! We'll be back for many more!
Response from the owner: I am pleased that you enjoyed your stay at La Belle Ancienne and surroundings. The twice-weekly market is indeed a treat to have close by. I am especially happy to hear that you had fun conversing with the locals; there is something special about the warmth of character in the Languedoc. La Belle looks forward to seeing you again!

"Charming townhouse in a rural village."
Reviewed 25 Jan 2017 *****
Very charming house in center of the village of Assignan. Very remote this time of year but great area for walks and bucolic views from the rooftop patio of the fall vineyards, huge bird migrations and for us, the super moon rising over the horizon. Good restaurants in town, surprisingly good for such a small village. Stay was warmed by cozy fire on the cool evenings.
Response from the owner: Ah, your description sounds exquisitely romantic... I'm delighted for you both to have experienced nature's beauty in and about this little village. Simple pleasures can be most rewarding. Come back anytime ~ you are sure to find something special in every season!

"Couldn't have chosen a better spot!"
Reviewed 7 Sep 2016 *****
Booked more or less blind, arrived hot & tired after an epic drive from Calais and immediately breathed a big sigh of relief. A proper village house (appropriately updated) in a proper village, albeit one that's benefited from some outside investment in recent years, hence a choice of dining and not least a very characterful wine & tapas bar practically next door. The very helpful key holder got us settled in and within minutes we felt at home - and la Belle definitely is a home rather than a sterile holiday let: comfortable and authentic. We had a fortnight there and could have doubled it. Well located both for the Canal and the Med and for the Languedoc uplands with splendid walking, cycling, canoeing, scenery. A few minutes' drive to St Chinian, a brilliant little market town with supermarket, petrol, great people-watching pavement tables, etc. And of course its own 'Appelation Controlée' so very much a wine town. Any number of varied day or 1/2 day trips. A couple of our highlights were: Sète, a thriving and amazingly attractive little working port with some of the freshest seafood I've ever eaten; and Pézenas, a stunning old fortified town with lots of history and a niche promoting artists and artisans with workshop outlets, many in gorgeous late mediaeval buildings. And in between trips, the roof terrace! Or reading in the shade, or taking a marked walk through the vineyards and garrigue for an hour or two, or sitting in the square with a glass of Assignan rose, (on one occasion watching local musicians.) Can't think of a reason not to come here!
Response from the owner: Thanks Richard and Sarah. I'm glad you enjoyed your stay. You are welcome back anytime with a discount for returning (and as my caretaker remarked, 'super cool') guests!

"The trip of a lifetime: Southern France"
Reviewed 3 Feb 2015 *****
Mon Dieu! What a trip! My wife, her sister and husband, my brother and his wife, and my sister stayed at La Belle (and Ernst's place across the street) for two weeks last fall. Such fun! This gite is located in the oldest part of this ancient town—narrow streets, stone shuttered houses, inviting secret alleys. It's a very charming setting. The new wine and tapas bar is at the end of the block. We were fortunate enough to arrive on the night of their "closing for the season" party. The owners, employees, and other villagers made us feel so welcome. They filled us with free, amazing wine (Castigno – thank you, Marc) and tried to get us dinner reservations (patchy phone service!). We found the people of the village, and the area in general, very warm and welcoming. Our French is elementary at best, but we were never made to feel awkward. Whether getting gas or bread or asking about a dish or wine, the people were so lovely and accommodating. The village also has a number of domaines (wineries). Be sure to schedule a tasting at Sacre Couer (with Luc) or Quatre Sous just outside of town. This is wine country, and in our travels we passed hundreds of inviting domaines throughout the area. It was harvest time, so it was a busy time for the vineyards.We saw fields filled with pickers and trailers brimming with grapes on their way to becoming wine. The next closest larger town, St. Chinian, is an entertaining 15-minute drive away and is home to a nice supermarket, gas stations, boulangeries, cafes, boucheries, and a twice weekly outdoor market. Don't miss the markets. We would stock up on amazing food—olives, tapenades, fresh and dried fruits, nuts, magnificent cheeses, bread, and prepared food too (paella, rotisserie poultry and pork) .We found great souvenirs and gifts at the outdoor markets and at the nearby olive oil factory. We would shop in the morning, tour in the afternoon, and then retire to La Belle's rooftop terrace to watch the sun set and drink the day's wine and graze the night away. It only rained twice while we were there—we found La Belle's big oak table the perfect place to gather inside. That's where we would breakfast and plan out our day's travels. There are plenty of great nearby destinations. Try visiting Roquebrun and its botanic gardens; then drive up the Orb Valley to the gorges of Heric; visit LaGrasse and its beautiful abbey; Olargues is perched on a hill, walk its winding medieval streets, then hike outside of town on chestnut lined country lanes. Minerve has an amazing setting, astounding history and some really nice shops and restaurants. The drive to and the visit of Lastours was truly memorable. Capestang has a great cathedral and is on the Canal du Midi. Check that out. A little further afield, we very much enjoyed the visit to the ruins of the castle of Peyrepatuse. Be ready for a vigorous hike . Yes, Carcassone was very touristy, but we went late in the afternoon/early evening as the crowds were thinning on a weekday and were enchanted by the walls, moats and turrets, catching the last rays of the sun, and then framing the rising moon. All of the places mentioned above had terrific little restaurants for a leisurely lunch (be prepared to spend an hour and a half at least, but enjoy it). Be sure to dine at Auberge De l'Ecole in nearby St. Jean de Minervois. Bridgette and her husband served us two of the best meals ever. Driving in France was not a problem., but get a GPS if you rent a car (we flew into Barcelona and got a great deal with SIXT). Inside La Belle, you'll find three floors of comfort. The first floor has the W.C., and the bathroom--lots of hot water and good pressure. The second floor has a very comfortable bedroom (lots of closet and dresser space), a fireplace sitting area, the big wooden dinner table and a nice little kitchen. The third floor has another nice bedroom and the outdoor terrace. The terrace has a nice table and chairs and umbrella, some lounges, and a clothesline and drying rack. Both owner Chris and her caretaker Manuel (who lives a few doors down from La Belle) are very chill and very accommodating. Thank you Manu! We had such a life-altering experience. We can't wait to come back!
Response from the owner: Mon Dieu is right ~ what an amazing read ~ you should be a travel agent! Thank you for this review of your adventures. We would all love to see you and yours again in the village and at La belle Ancienne ~ cheers!
"Charming, comfortable home in a beautiful place!"
Reviewed 29 Oct 2014 *****
We had a wonderful time in your lovely little corner of the world! I was ready to stay another month. And La Belle was the perfect place from which to explore the region--gorgeous, historical--and then to return to for evenings around the table or on the rooftop terrace. It was our gathering spot because of its uniqueness and comfort. Everything was spotless and the village of Assignon charming and friendly--you could even buy wine from the local vineyards! A delightful experience I hope to repeat.

"Fab Return Visit"
Reviewed 25 Aug 2014 *****
Our second visit to La Belle and it was even better than the first. The weather was beautiful and even the one thunderstorm was a sight to see with the lightening over the hills in the distance. The small village is set in beautiful countryside with rolling hills and more than its fair share of vineyards. Close to the excellent market town of St Chinian where the twice weekly market sells lots of yummy local produce and more besides. This is not to be missed especially the larger Sunday market. There is river swimming to be found at Cessenon sur Orb and also in the beautiful setting of Roquebrun. The beaches are only about 40 minutes away and are well worth a visit with plenty of amenities and lovely sand although they can be a little windy. While we were there a wine bar opened in the village square owned by one of the local wineries. Its been done very tastefully and adds to the ambience of the village. If you have any problems at the house Manuel is always helpful and on hand. All in all another wonderful holiday. A great place to chill but in easy reach of lots of places to visit if you want to venture out.

"Beautiful!"
Reviewed 15 Jul 2014 *****
Beautiful, quiet, relaxing row house in a beautiful, quaint village. Nice sun porch with excellent view. Had a great time!

"Perfect Languedoc retreat"
Reviewed 23 Apr 2014 *****
This was the perfect base for a wonderful 5 days in a gorgeous part of France. The village is pleasant and peaceful and the property authentic and homely. The local vine covered hills are a joy. Nearby St Chinian is a great little town and it can act as a good base for Carcassonne, Beziers, Sete, the Canal Du Midi, Minerve, the beaches and the many other local sites of interest. Christine met us on arrival and was a wonderful host. Recommended.

"Charming house in a quiet hamlet - plus brioches!"
Reviewed 3 Nov 2013 ****
We spent a week at La Belle ancienne in assignan. The house is has been restored and updated with charm and love, and the setting is tranquil and serene. As for those brioches - the little van from the boulanger arrives daily at 8:30 am with his freshly baked baguettes and the best brioche I have ever eaten.
"Great house, Charming village, a peaceful haven"
Reviewed 11 Oct 2013 *****
La Belle is lovely, we'd only been there 5 days and Ian (hubby) was calling it home! The village is so quiet, we sat on the terrace one night and could hear a car approaching ages before it came into view, we also made friends with the donkeys and Manuel's dog. The St Chinian market was so packed with goodies and nice things to eat that despite asking you for recommendations, we never ate out once. We stayed in and cooked the lovely local produce every night accompanied by superb local wines. We didn't get to river swim, it was a little too late in the season, but we did get in the sea a few times at Valras Plage although the last time I was the only one brave enough, even Ian didn't venture in. It was the last day of our holiday though so there was no way I wasn't going swimming ;-) Christine was lovely and extremely helpful from the first enquiry.

"Lovely House in Lovely Village and Landscape"
Reviewed 19 Sep 2013 *****
The house itself is, as others have noted, very, very charming and very well fitted out. Christine was also a pleasure to work with from start to finish, going well out of her way to accommodate us and to guarantee our comfort. La Belle does indeed represent excellent value, which just seems a bonus when all the pleasures of the stay are considered. The rooftop terrace is a wonderful spot, the surrounding vineyards ideal for shorter strolls or longer walks. We look forward to another stay as soon as we can manage it! Steve and Kelly

"A good mix of quirky and traditional"
Reviewed 11 Sep 2013 ****
From the exterior this looks like a typical (3-4 levels) French village terraced house on quiet narrow street, but inside it has been transformed into delightfully quirky but tasteful and comfy holiday accom. The roof terrace was a big asset. Definitely not suitable for those who have trouble with stairs! Assignan seemed a pleasant but rather featureless village - but the nearby town (St Chinian) is charming and the location generally gives accessibility to historic cities such as Narbonne, Beziers and Carcassonne, and also to the magnificent Parc Naturel Regional du Haut Languedoc - where we enjoyed cycling, swimming and trekking.

"La belle ancienne, four floors of beautiful furniture in a cozy"
Reviewed 8 Sep 2013 *****
We had a great stay in La belle ancienne, a cute, cozy house in the village of assignan surrounded by vineyards. The owner, Christine Sohre, has decorated the house with a lot of taste, every corner hides a surprise. The house is very comfortable, the kitchen has everything you need to prepare a meal. And that meal, how could it be otherwise, we ate on the roof terrace from where you have a beautiful view of the area and where the swallows fly back and forth. What a peaceful place! Assignan itself is not far from sights and larger cities such as Narbonne and Béziers. A great starting point for those who hunger for culture. Christine, thank you for your hospitality! We would love to come back soon. Henk and Pauline, The Netherlands

"Set in a beautiful quiet village, yet within easy driving distan"
Reviewed 7 Sep 2013 *****
My family of four found this place a welcome refuge from the summer hoards. Qwe picked the keys up from Manuel who proved to be a mine of local information and a very pleasant chap to have a chat with. The place is elegantly and thoughtfully restored, although my youngest girl had issues with the spiral staicase. No shops or internet in the village (a pleasant break). The 8:30am daily breadvan with gave a welcome start to each day. Markets in surrrounding villages and a superb fishmarket in Bezier (ask Manuel for directions). When youve had enough beach there are a couple of good river swimming spots close by and canoeing on the Orb through gentle rapids. I would happily live in La Belle ancienne and not only because my boss couldn't email or phone me there, the whole building is a delight, but the roof terrace with its BBQ is the place for breakfast and Dinner.

"Lovely cosy cottage with fantastic roof terrace in a peaceful ha"
Reviewed 3 Sep 2013 ****
This is a lovely cosy cottage with everything you need to enjoy your time there. The kitchen is equipped with everything and the roof terrace is completely private. We spent most of our evenings cooking local food from the market in the kitchen and drinking local wine on the roof terrace. We loved the visiting baker every day and the peace of the cottage. We actually liked that there was no wifi as it was a real chance to get away from it all and keep everything good and simple. This a lovely area from which to base yourself and explore the surrounding area. I loved the rusticity and simpleness of my time in the languedoc. It's one of the nicest holidays I've ever had and the cottage was really great to stay in. I would definitely recommend it to anyone else wanting to experience some French cosiness and rusticity.

"2nd visit to La Belle! Great to be back :)"
Reviewed 29 Jul 2013 *****
What a pleasure to see La belle again! We did not plan to go on a holiday this year, but when we decided to go to France for a week after all, we immediately thought about La Belle. Luckily, the week we wanted to go was still open (the only week left, so meant to be I guess)! Christine (email contact, owner) was kind as ever, as was Manuel (local caretaker). We just cannot simply ask him something, but find ourselves chatting and chatting with him. Last year, we were more active than this year. We now just enjoyed the local food (Sunday market in St. Chinian where yes they still had the things we loved last year), the roof terrace, the beach, a road trip while enjoying the beautiful surroundings, and our swimming spot just outside of Roquebrun with hardly any tourists. That was my favourite spot last year, and now my favourite spot in the world!!!... my boyfriend proposed to me there during this holiday, right there!! It was so romantic... Next year, we're together for 10 years; what a better way than to celebrate with marriage :) In short, we loved being in assignan/La Belle again and I got the feeling it won't be our last visit!

"Beautiful, Friendly, Relaxing. I will be back."
Reviewed 29 Jan 2013 *****
La Belle ancienne is located in a quiet village in the hills above St Chinian. It takes a good map or GPS to get there but it is worth the effort. A bottle of nice local wine rewards you for arriving. It is centrally located with forests and the Med nearby. It is a place where the people who live there smile and wave as you walk or drive by. We were there during the grape harvest and people were happy. Not many tourists. It is an excellent location to leisurely explore the 2000+ years of history of SE France and to enjoy local markets and wine. The house was clean and very comfortable. On the one chilly night the wood stove rapidly heated the home and it was quite cozy. The kitchen and selection of appliances allowed us to prepare the local produce and meats easily. The only businesses in assignan are wineries although a truck comes most mornings with fresh breads. Motorized transport is a must. The scenery is amazing in all directions. I will be spending more time here.

"The views were amazing!!"
Reviewed 9 Dec 2012 *****
My wife and I made our first trip to France this past fall. After spending 4 very nice days in Paris we made our way to the south of France with La Bell as our final destination. There we found past meets present in the quiet little village of assignan. We loved La Belle as soon as the wooden door of the house was opened and we walked in to what would be our home for the next 10 days. It was a great 10 days! The main floor is quite comfortable. The large country table was perfect for sitting down and enjoying our attempts at some simple but traditional french meals. The inviting overstuffed chair and love seat in the sitting area was perfect after a day of sightseeing especially if it is cool enough to light the fire. The kitchen, while small, is well equipped and made for easy meal preparations. The roof terrace is the place to be for morning coffee or tea and a must for the end of the day glass of beer or wine, or beverage of choice. The gentle noises and sounds that waft up from the village capture your thoughts and imagination. And, if you happen to be there for the full moon, be sure to check it from the roof terrace. We actually kept taking pictures at different times of day of the view from the terrace. If you want a holiday that is free from the rush of the city and offers relaxation and rejuvenation, we recommend you give Christine the proprietor a call and book a week or more La Belle.

"Autumn is unpredictable but lovely, mostly sunny days for late S"
Reviewed 4 Nov 2012 *****
I can imagine staying at La Belle in assignan anytime of the year would be like coming home after a long day of work, hiking, or sight-seeing. The best way to discribe La Belle for me is, it's warm, it's just right. I look forward to visiting all four seasons in my future. Everyday was full with day trips, north, south, east and west and coming home, not too exhausted, to enjoy the bottle of wine I just bought. Moira McDonough Poulsbo, Wa - USa

"great rustic experience"
Reviewed 16 Oct 2012 ****
La Belle ancienne is part of a row of old houses in a small Languedoc village. the residence is on three levels plus roof top patio. The services and facilities are modern making for a great combination. Only minor issue is no internet and area has weak signal for portable internet links and mobile/cell phones. The village is a mix of locals and others on holiday, set in a wine making region and holiday area (in season; quiet when we visited). The region is on the foothills of the mountains allowing access back to the coast and up into more windy hidden valleys and heights.

"La Belle ancienne = great getaway, beautiful surroundings, sunny"
Reviewed 11 Sep 2012 ****
Wow... If you're thinking about spending your holiday in the south of France, consider La Belle ancienne in assignan (near Saint-Chinian). We loved the peaceful and quit surroundings, and how beautiful! Every road trip we made (to Carcassonne, Minerve, Montpellier, the beach, Roquebrun) was just awesome! So was the trip towards assignan by the way, via Millau bridge (high!!!). Carcassone is really worth the visit. Just a tip, go there as early as possibly, preferably before 10am (because of all the tourists). Minerve is a beautiful medieval town, with a "pont natural". Montpellier is nice for a day of shopping, but also beautiful to just walk around. And after those activities in the morning, what a better way to cool down in the river Orb in the afternoon. In Roquebrun you can hire a canoe; great 2-5 hour (depending on your wishes) canoe trip with plenty of rapids which now and then made me screaeaeaeaeaeam!!! But, the best swimming spot was just outside Roquebrun though. We went on a quest to find a quit swimming place and gosh did we find it! Just follow road D19 when you leave the town (go right after the bridge), until you see a small water power plant, and go down tot the river. To conclude, Assignan is a nice, quite and qaint little town. We enjoyed not having that many tourists around! We bought our bread from the baker who travelled through town at 8.30am (honking his horn, which is a nice alarm clock). We bought fresh local food at the Sunday market in Saint Chinian. The house itself is beautifully restored. The roof terrace is very nice! Especially during a bright evening, to watch the stars and have dinner and eat two blackberry pies (yes Manuel and Marie (caretakers), you missed out on out home made pies, becasue you were not at home! We collected over a pound of blackberries just outside assignan during a walk). In sum, we had a great week! We recommend this place!

"A step back in time!"
Reviewed 8 Sep 2012 *****
We stayed at La Belle for a week in august 2012 and thoroughly enjoyed our stay. Christine was very friendly and helpful when we were making arrangements. We had a week of total peace and relaxation in beautiful surroundings. Breakfast on the roof terrace every morning, evening meal the same and the baker van who arrived every morning was a treat too! The house is unique and we really felt that we had completely escaped the rat race of our working lives. The village and its people are wonderful and there is plenty to see and do nearby. We would recommend La Belle for people who want a 'real holiday experience' away from the stresses and strains of everyday life.

"La Belle ancienne is a delight!"
Reviewed 28 Aug 2012 ****
Finding the place was easy and Manuel's welcome warm and friendly. The house was cool in the mid afternoon heat, well equipped and comfortable. We soaked up the landscape (and a fair bit of its produce) and made some memorable visits. Would certainly hope to come back, perhaps in the cooler months to take advantage of the wood burner and heated towel rail! Thanks, Christine - hope we get to meet you588823 ===47747447

"Real French accomodation in a lovely French village"
Reviewed 16 Aug 2012 ****
Me, my husband and two kids with the age of fifteen and twelve years old spent a splendid holiday in this lovely house. Really nice decorated and all comfort things are present (beds, sofas, fridge, stove, large dining table, washingmachine, bbq etc,). We found the silence really remarkable (and pleasant). We loved the location of the house and the nearest bigger village St. Chinian.

"Truely an ancient beauty in a fabulous location."
Reviewed 12 Jun 2012 *****
We have just had an amazing week at this fabulous French house.It is located in a lovely village close enough for day trips to the Med and even closer to some of the prettiest little villages we have ever seen. We enjoyed buying bread from the travelling baker and shopping at the market in St. Chinian. We ate out only once in the seven days because we enjoyed cooking and then eating up on the sun terrace with a glass of the local wine!!

"Longing to return to the Languedoc (and La Belle ancienne)!"
Reviewed 29 May 2012 *****
We loved everything about this house. Very comfortable living space and bedrooms. Well equipped kitchen. The roof top deck provided a nice retreat and place to enjoy the local wine, especially late afternoon, early evening wind down time from a day of sightseeing! The small village, the peaceful surroundings, the vinyards - all lent to the tranquility of the experience. It seems little has changed here for centuries. Easy to imagine living in another time. Absolutely fantastic! Not to mention the nearby town of St. Chinian and its twice weekly farmers-type market. Great location to explore the region. Thanks to Christine for the personal touches and info/pointers provided prior to arriving. Thanks to Marie and Manuel for their hospitality and nice conversations.

"Languedoc Cool"
Reviewed 10 May 2012 *****
Stayed for an extended period and love love loved it.

"it all was perfect!!!"
Reviewed 28 Aug 2011 ****
La Belle Ancienne is a cozy house in a very quiet village. The rooftop terrace offers a beautiful view and it was there until late in the evening a good place. The bustle of the French residents in the background adds some extra to a holiday feeling good there. In the nearest town of St Chinian is a friendly atmosphere and you can fine your everyday shopping and dining. Larger cities such as Carcassonne, Narbonne, Beziers and Montpelier are worth visiting. With less than an hour you're on the Mediterranean coast and a visit to Parc Naturel Régional du Haute Languedoc is very rewarding. There you can swim in the Orb. In short Assignan is a good base for people who love peace and quiet but also many of their surroundings and want to see from time to time to operate. (translated from Dutch to English) La Belle Ancienne is een knus huis in een heel rustig dorpje. Het dakterras geeft een mooi uitzicht en het is daar tot laat in de avond goed vertoeven. Het geroezemoes van de Franse buurtbewoners op de achtergrond voegt wat extra toe aan een goed vakantiegevoel aldaar. In het dichtsbijzijnde stadje St. Chinian hangt een gemoedelijke sfeer en je kunt er prima je dagelijkse boodschappen doen en heerlijk eten. Grotere steden zoals Carcassonne, Narbonne, Beziers en Montpelier zijn zeker een bezoekje waard. Met nog geen uur rijden zit je aan de Middellandse zee en een bezoek aan Parc Naturel Régional du Haute Languedoc is zeer de moeite waard. Daar kun je lekker zwemmen in de Orb. Kortom Assignan is een goede uitvalsbasis voor mensen die van rust houden maar toch ook veel van hun omgeving willen zien en ook van tijd tot tijd actief willen zijn.
"A beautiful relaxing spot in the mountains of southern france"
Reviewed 17 Aug 2011 *****
The location and house was idylic. So peaceful, but also so friendly. The locals were so open and accepting too. We loved the visiting baker in the morning, fresh bread and pan au chocolat!!! It was hot, very hot, fantastically hot!! The walks were lovely, the red earth, the vineyards, vegetation and animals. The house itself was gorgeous, well kitted out with quirky bits and pieces. Shame there was no arm chairs or sofa to flop on, but the roof terrace made up for that. Lovely local places to visit too. Try it, you'll like it too!!
"lovely old town in the vineyards"
Reviewed 12 Jul 2011 *****
This town is great, and the house is, too. Being a 500 year old house, it has the character of the ancienne, but the convenience of the moderne. The house is clean and has a great roof deck. The town itself is very quiet, and location-wise, there are many great small towns with daily markets of local cheeses and produce with which you can prepare a great dinner. If you want the feel of old Europe and like wine tasting, swimming in rivers and being near but not in the big cities of southern France, this place is for you. The hostess was gracious and the whole deal met our expectations.

"Perfect Quiet Location/Good access to activity"
Reviewed 30 Jun 2011 *****
A lovely village setting, quiet and friendly. St. Chinian is close by, a 7 or 8 minute drive, with restaurants, grocery store, wine shop and village market days. Larger cities are within 30 minutes, an the Mediterranean is within 60 minutes. We enjoyed the beauty of the area, the mountains within driving distance. The food was stunning, as well as the local wines.
"One week in France"
Reviewed 17 Oct 2010 ****
Just what we needed. Relaxing break. Everything catered for.

"A fantastic house in a charming French village"
Reviewed 14 Oct 2010 *****
We spent in September one week in La Belle ancienne and enjoyed our stay immensely. A beautiful environment, a lot of interesting cities, villages and possibilities for walking and visits to the beach. And the house? In one word fantastic. So we recommend La Belle to anyone who likes the atmosphere of a charming French village and wants to stay in a house that gives you the feeling of being home!

"Lovely retreat in the south of France"
Reviewed 26 Sep 2010 *****
This lovely place in the south of France is in a town of about 150 residents, surrounded by vineyards, uninhabited rolling hills and friendly locals. We toured around a little, making it out to the ancient castle and town of Carcasonne, the beach, and market and town of Narbonne. We also spent time just enjoying the serenity and tranquility. The home has a charming rustic feel and fits right into the surroundings.

"Relax and Unwind in Beautiful Surroundings"
Reviewed 24 Sep 2010 ****
Assignan is a quiet rural 'gem' set in wonderful countryside and nestling amongst vineyayds, fig trees and rocky landscapes, under blue skies and at the time we visited, in a warm climate. La Belle ancienne is practical, comfortable and full of character, and the roof terrace is a quiet and private space to relax under the sun duringn the day, and under the stars at night, with wonderful views across the surrounding countryside. The locals are freindly, and there is an evident sense of community spirit and pride in their community whilst welcoming visitors to the village, and we would recommend it anyone who wants to experience the true character of the area.
"I loved experiencing a week of life in a small French village."
Reviewed 19 Sep 2010 *****
Our week's stay in this delightful village was almost like stepping back in time. The house was very comfortable and suited our needs perfectly. One of the best parts was interacting with people from the village. It was a taste of a much more relaxed and healthy lifestyle. It made for a wonderful vacation in the country.

"Relaxing and Simple: Just What I Wanted!"
Reviewed 19 Sep 2010 *****
What a wonderful place La Belle is! I had the opportunity to spend a week there in late July. It was relaxing, comfy, and just what I needed in a holiday. Of course, the stay was made even more wonderful with Marie and Manuel who greet you upon arrival. Then, as luck would have it there was a village fête the evening of my arrival. It was there I met some other folks on holiday as well as more locals. While simple, La Belle has all you need to make a holiday stay inviting. The beds are comfortable, the kitchen adequately equipped for preparing meals, and the roof terrace makes a wonderful breakfast room, giving a grand start to your day. There is no shortage of walking trails and cycling routes should you wish to stay around the village. If not, a short car ride has you to the sea, or to the castle in Carcassonne, or the wonderful market in Narbonne. And, to end your day, back onto the roof terrace with a glass of wine to unwind and watch the sun set over the vineyards. I would recommend La Belle to anyone who wishes the simple, quite, relaxing, and unfettered holiday. Christine, the proprietor, makes it easy to make the arrangements. I can't think of a single additional thing I would want for my holiday. Thanks!!

"Peaceful, Beautiful, Authentic Languedoc-Roussillon experience"
Reviewed 19 Sep 2010 *****
It was our first trip to that area of France and found it was just as we hoped. Authentic, beautiful and very peaceful. There are plenty of perfectly quaint and some stunning villages in the hills and mountains to walk around and explore. Near by St-Chinian has typically excellent bakery's and amongst other useful things a restaurant called Le Village that we highly recommend...Amazing food and excellent value for money. The house itself was full of character and traditionally furnished, the bed was comfortable and the kitchen had all we needed, it was also very clean. The roof terrace is private and perfect for breakfasts, sun lounging and star lit dinners. The village is surrounded by hills and vineyards (harvesting whilst we were there ) and a favorite highlight is the daily fresh bread and pastry man that stops by each morning. Everyone we came across in the village was also very friendly and welcoming.

"Relaxing and beautiful!!"
Reviewed 21 Apr 2010 *****
I arrived in early October and got to stay till late November. The house is cozy and full of character! I spent many sunny days relaxing on the roof enjoying the sounds of birds and the fresh air. The village is surrounded by beautiful vinyards and when the leaves started to change the view looked like colorful quilted patchwork. There are many different trails to walk on to keep yourself busy. On colder days I liked to stay in and read by the fire. The village people are all very nice and friendly as well. Overall it is a great place to go to get away!

"An unexpected paradise"
Reviewed 11 Mar 2010 ****
We returned from a wonderful three-week holiday in France, including our stay at Assignan in your beautiful home. With our GPS system it was easy to find and the moment we stepped into your house we felt the warm, cordial atmosphere it radiates. All the little details that you must have paid so much attention to!!!! The cosy living area, the bedroom and the spare room, and last but not least, your roof terrace. Although there were a couple of days when it was really too hot to sit there during the day we enjoyed our meals and evenings there. What a place! We looked through your DVD collection and enjoyed watching the live 8 2004 registration with famous names such as Madonna, Robbie Williams, The Pet Shop Boys, Mariah Carey and so many more. Of course we went to the Saint Chinian market on Sunday, we did in fact do all our shopping in that lovely little town, we visited Carcassone and Minerve, but since it was very hot we spent a lot of time near Roquebrun, where we found a quiet place at Ceps to sunbathe and swim in the river Orb. It was a wonderful experience and we'd love to come back! Ronald and Akky

"Heaven in the Languedoc"
Reviewed 25 Feb 2010 *****
I have stayed a number of times at this wonderful retreat in Assignan, France. And indeed it is a treat to be there. If I didn't have a bustling business and animals to take care of in Seattle, Washington, it is where I'd be right now. For me, it is both one of the most relaxing and the most inspirational places I have ever been. I love visiting the farmer's market! On Thursdays, a wonderful array of produce, meats and cheeses abound. On Sundays, many artisans and crafts are added to the mix. One of my favorite adventures while visiting France is castle hopping. There are many a Cathar Chateau to visit in the outlying areas enough to satisfy any adventurer. And, of course, the community in Assignan is great. As friendly as you'd meet anywhere. I could write a novel about the place. Perhaps one day I will. But this will do for now. Truly it is Heaven in the Languedoc.

"Inspirational, relaxing, and beautiful!"
Reviewed 25 Feb 2010 *****
Christine is a wonderful woman, whom I have not yet met in person but hope to one day! Christine's vacation home in the South of France, "La Belle Acienne", is a beautiful country house in a very old little village in wine country, the Languedoc-Roussillon region. I wish I had more words to describe it all; the house, the village, the town nearby, the region, the caretakers (Manuel and Marie), and the whole experience; it was beautiful, inspiring, relaxing, wonderful, amazing, stunning and more.... The views of wine country from your terrace take your breath away, turn around and you see the rooftops of the old houses around you and it melts your heart, like an old painting. Assignan is a quiet, tiny village, the perfect place for long walks (the walks are incredible!), reading, romance, exploring, and make sure you try the local wines they are delicious! This place is perfect for anyone who appreciates beauty and some quiet time. Perfect place for a writer, photographer, painter, any kind of artist! As well as anyone looking for a romantic get away. There are beautiful drives to be taken if you come with a car, you can get groceries in the town very nearby, as well as rent bicycles, eat, etc. On certain days they have open markets, all kinds, which have some incredible fresh produce, fish etc. and beautiful things to be bought. If you're thinking about it, just go, it's a beautiful experience that you will always be thankful for, and will hopefully do again and again as I plan to!! :)

"Relaxed and Steeped in History"
Reviewed 17 Feb 2010 *****
Arriving at La Belle is like stepping back in time and feeling one with the past. The narrow village streets and houses two to three hundred years or older are a reminder of different day and a different way of life. Yet La Belle offers modern conveniences that give one the best of both worlds. The stonewalls of La Belle seem to whisper stories of those who have lived and visited before me. Sitting on the roof terrace with a glass wine from the bottle provided as a welcome gift by Ms. Sohre is a grand beginning to the stay at La Belle. From the roof terrace, one can gaze over the mature vineyards bathed in hues of greens, golds, and browns. The sounds of the village below drift up to greet and welcome you. One feels immediately at home. Adding to the uniqueness of La Belle is Marie and Manuel, neighbors who greet you upon arrival. They make the stay even more enjoyable as they are a wealth of information regarding things to do and the history of the area. You leave feeling you have made new and life long friends! La Belle is a very comfortable place to stay with a fully equipped kitchen, a dining area that boasts the most wonderful, large gather around old table with chairs and benches, a sitting room with a fireplace and 2 comfortable sleeping rooms. Not to be forgotten is the convenience of a laundry room! There is nothing I wanted for when I stayed at La Belle. If you want a holiday that is away from the hustle bustle and one that speaks of another time and way of life, La Belle is the place to go. And, it is a place to which I believe you will want to return.

"A Most Pleasant Experience"
Reviewed 17 Feb 2010 *****
The booking process was easy and honestly conducted. All of the provided services had a personal touch and was greatly appreciated. Absolutely no complaints. The home itself, like any ancient Roman dwelling has its own distinctive charm. There is nothing the dwelling lacks. It is in a way fully 'ancient' and fully modern - romantic in the best sense. I loved the roof terrace, especially in the evening, with the swallows overhead and local wine on the table. The location is off the beaten path where life is much as it has always been. It is easy to pretend it is still the 18th or 19th Century. The wider, but still easily accessible region is diverse and dynamic, offering mountains, urban settings, and beaches. This is not a slick corporate hotel with everything overpriced, mechanistic, and impersonal. It's quiet, contemplative, and creative. It is easy to understand why van Gogh liked the area. As an American, I loved it because it was everything the United States is NOT: it has character, quietude, and beauty uncluttered by advertising, surveillance cameras, and strip malls.

"Experience authentic French living"
Reviewed 17 Feb 2010 *****
One cannot help but be charmed and delighted when first one arrives in the hamlet of Assignan. Narrow streets that barely admit one vehicle, and no shops or any venues that cater to tourism make this out-of-the-way site the perfect retreat for those who want to experience the French countryside. The townhouse itself is beautiful, and the roof terrace is a delight, allowing outdoor access with privacy at any time. The market happens Thursdays and Sundays in nearby St. Chinian, and the bakery lady drives through town each morning except Monday. This is a wonderful place to stay and enjoy the ambiance of southern France.