La Belle Ancienne
Bedrooms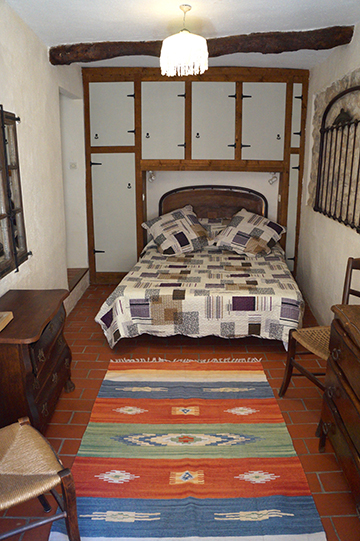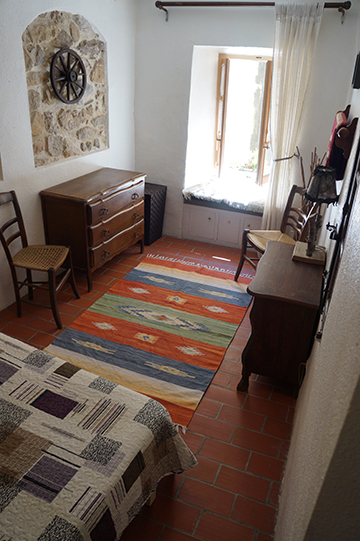 The first bedroom lies off the dining room, situated directly over the outside stone archway.
Besides ample cupboard space for your items, there are two wooden bureuas.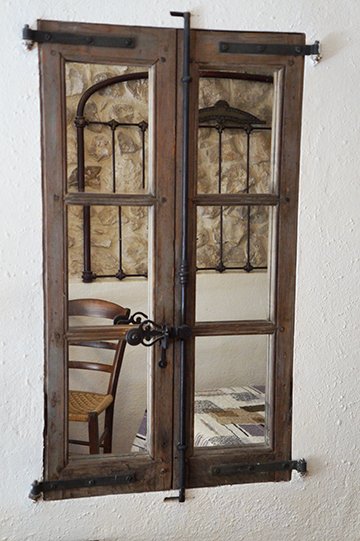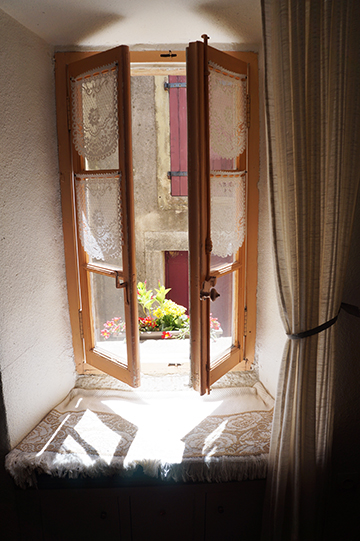 ~ ~ ~ ~ ~ ~ ~ ~
A winding staircase leads one floor up to a second bedroom with new sofa bed.
This room doubles as a comfy sitting room to watch movies, listen to music or read books.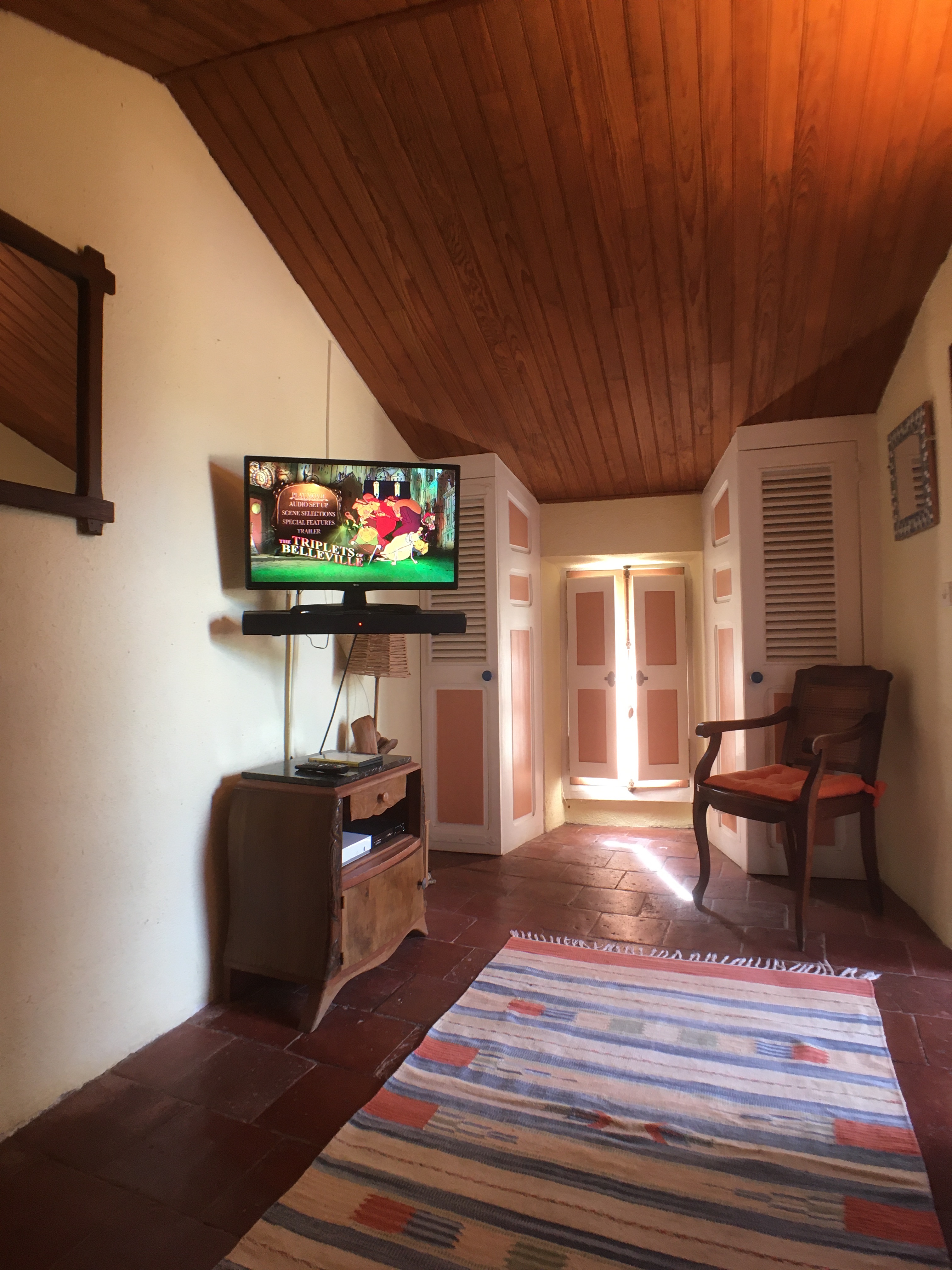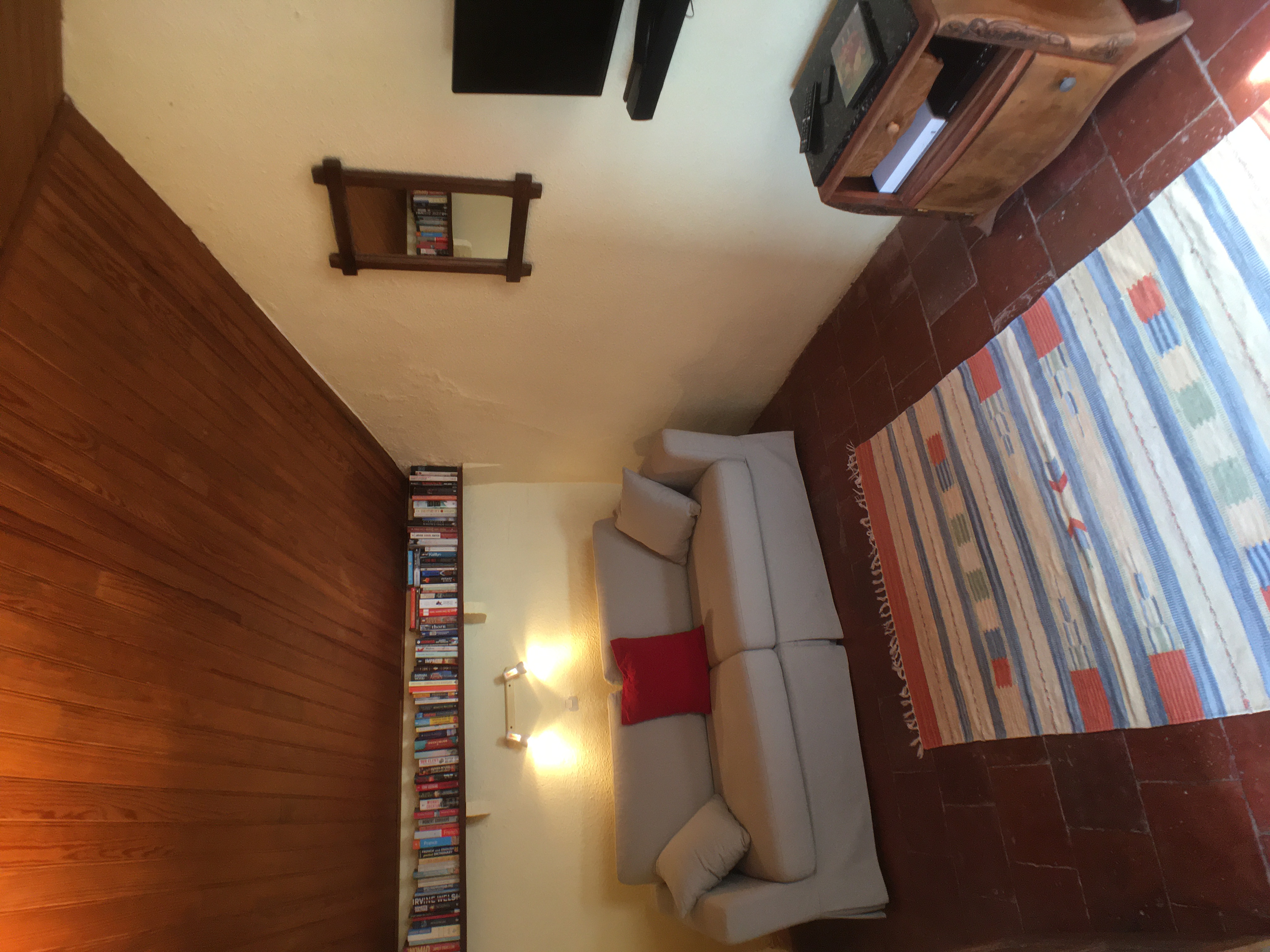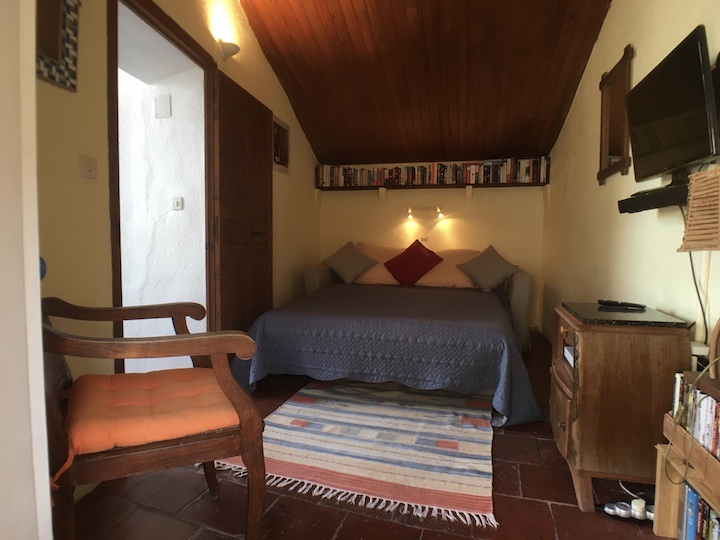 A wall mounted smart tv with dvd player (movies & internet only) has been recently installed (photos to come). You may also access a library of books, dvds and cds for your listening/viewing pleasure.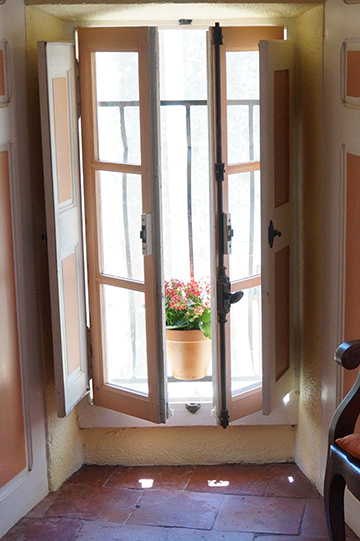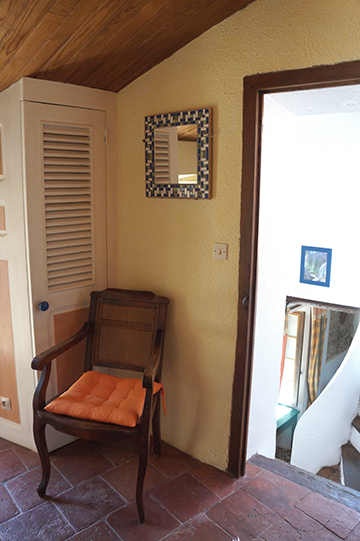 Both rooms have large french windows that face the afternoon sunshine.
Home
Living/Dining/Kitchen
Bedrooms
Roof Terrace
Utilities and Facilities
How to Get There
Surroundings
Expeditions
History of the Area
Prices/Availability/Reviews
Videos and Slideshows
News
Fleeting Echoes Ltd. Productions
© Copyright 2004-2019