La Belle Ancienne
Living/Dining/Kitchen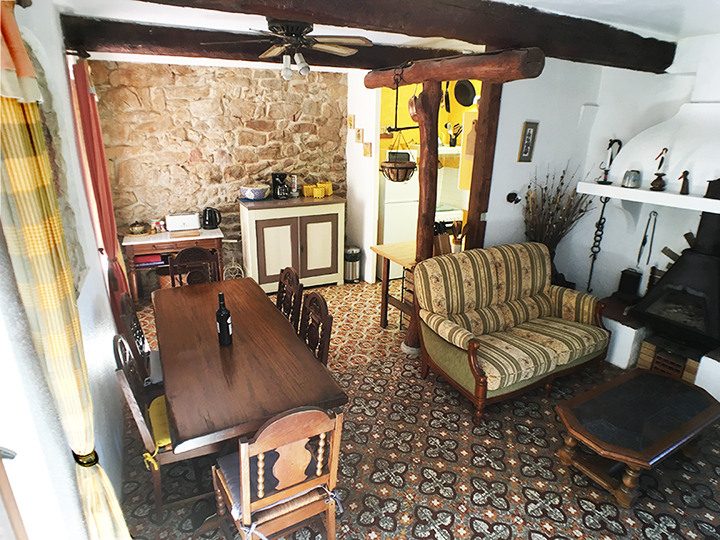 An impressive antique oak table provides plenty of room for your dining pleasure.
Refurbished wooden hutch (above) is fully equipped with glassware and crockery.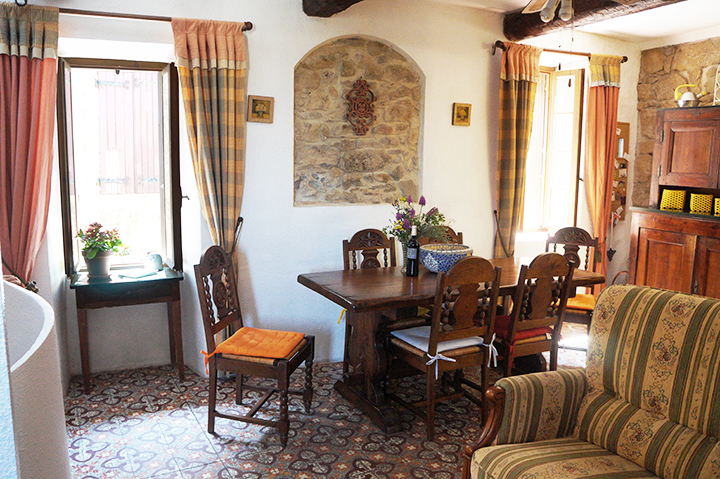 Spacious french windows invite fresh air and sunshine!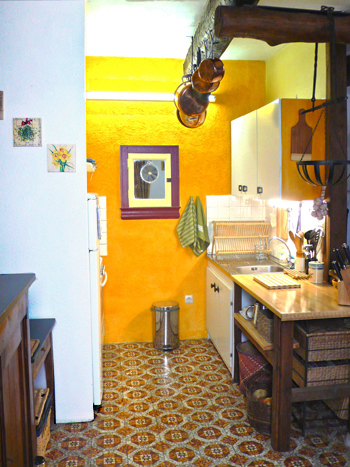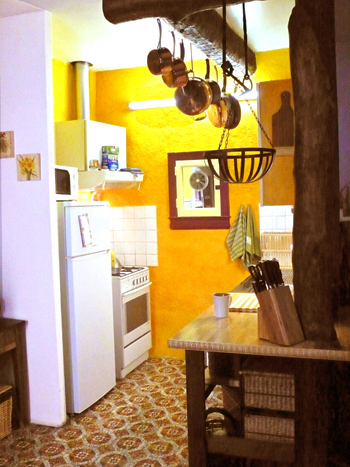 Recent kitchen renovation adds more workspace for the cook. Quality copper pots and pans are traditionally hung and a newly-built wooden table includes a variety of cooking utensils for your needs. Utilities include gas stove/oven with electric grill, microwave and large refrigerator/freezer. You will also find a wok, as well as tea kettle, coffee maker, french press, toaster, etc...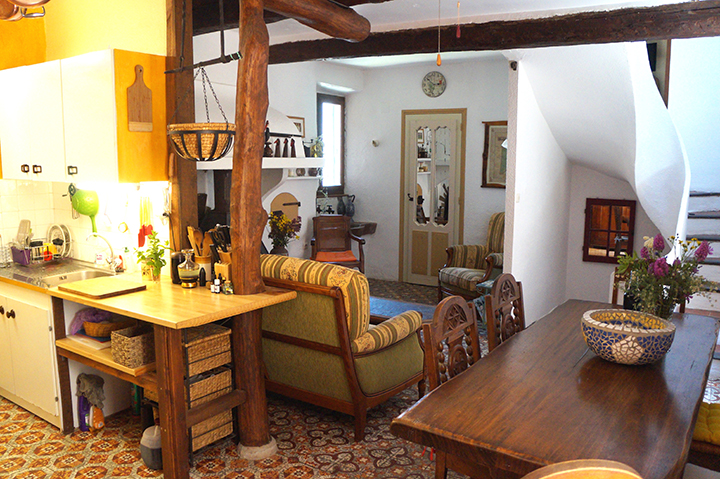 Wood on stone reveals interesting nooks and crannies throughout.
Classic winding staircase from cellar to roof terrace.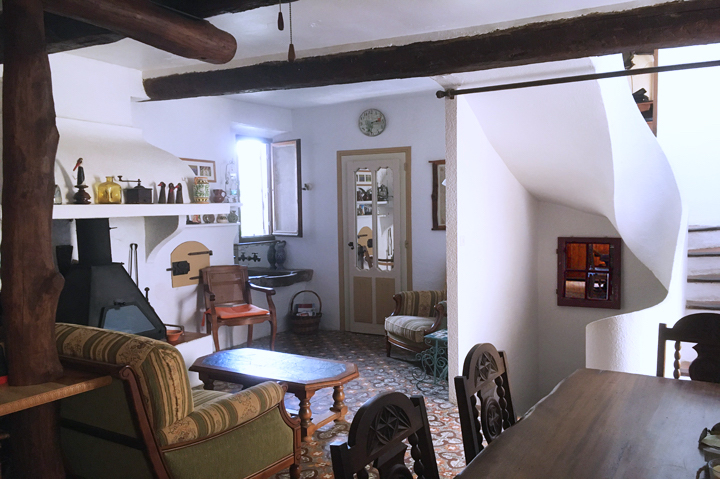 Traditional french mantelpiece and marble sink is highlighted by antique tiles.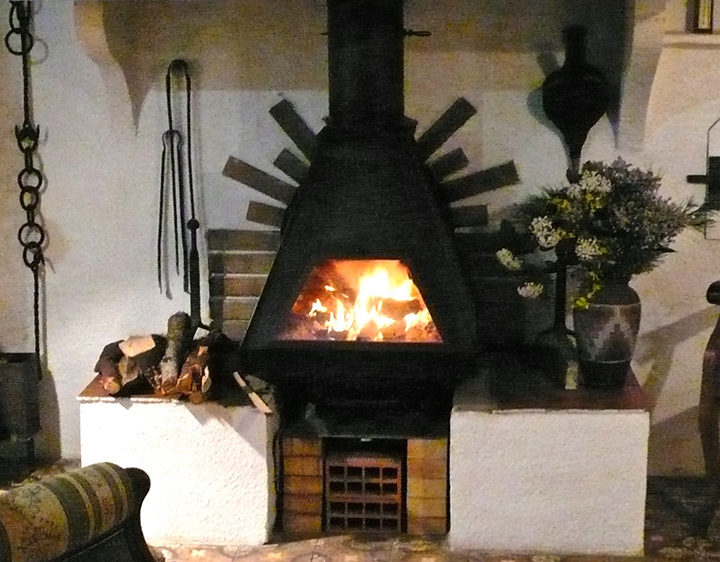 This highly efficient pyramid woodstove radiates ample heat when nights turn chilly.
Home
Living/Dining/Kitchen
Bedrooms
Roof Terrace
Utilities and Facilities
How to Get There
Surroundings
Expeditions
History of the Area
Prices/Availability/Reviews
Videos and Slideshows
News
Fleeting Echoes Ltd. Productions
© Copyright 2004-2023