La Belle Ancienne
Utilities and Facilities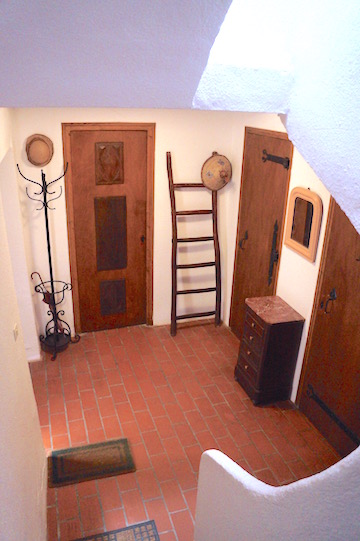 Upon entrance to the house there are three wooden doors which lead to a utility room
(with washing machine and firewood for stove), linen closet and newly remodeled bathroom.
All bedding, bath and kitchen towels are available and included in price.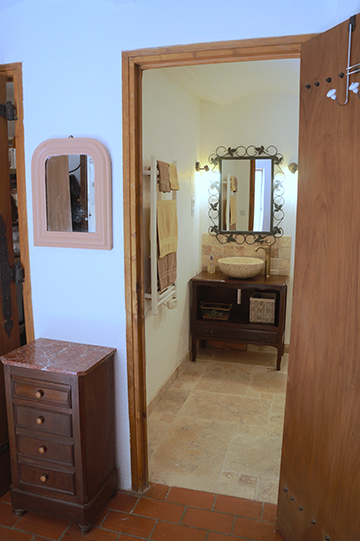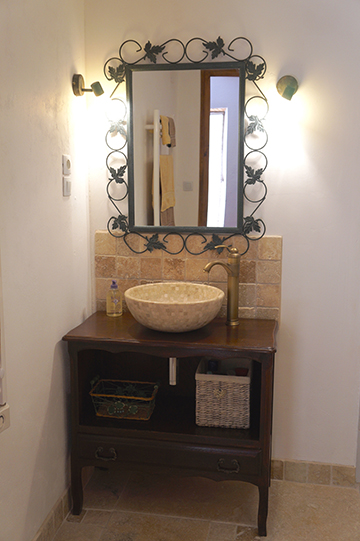 To keep with the ancient charm, travertine tiles (via Italy) were laid throughout the room & complimented by a handmade sink. Old wooden hutch adds to the flavor, along with wrought iron mirror and stand. Shower and faucet are quality bronze. In the cooler months, this room has heated flooring and a towel warming rack to keep you toasty!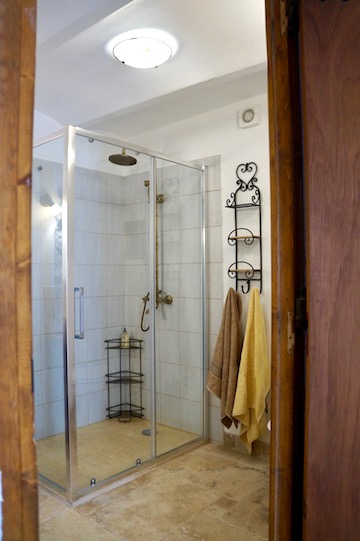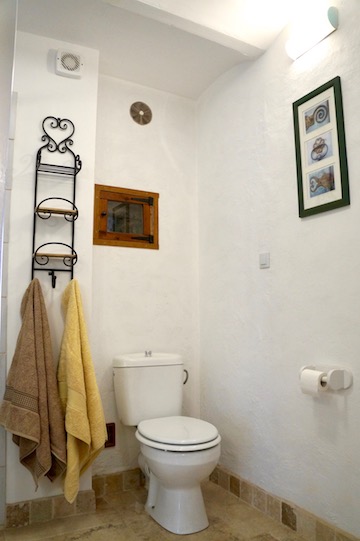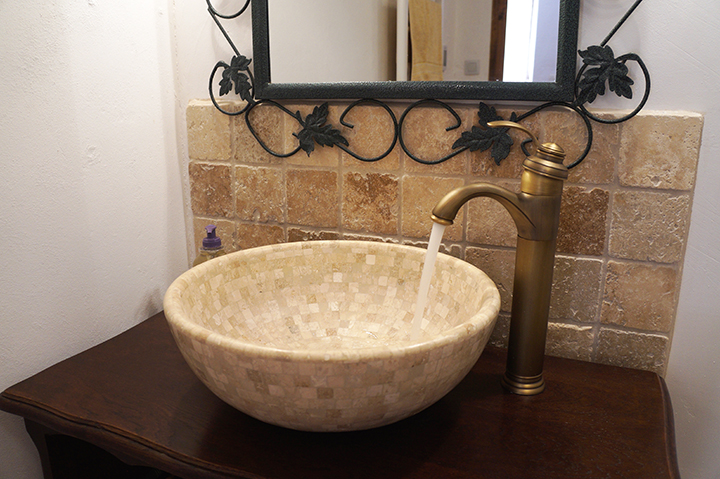 Home
Living/Dining/Kitchen
Bedrooms
Roof Terrace
Utilities and Facilities
How to Get There
Surroundings
Expeditions
History of the Area
Prices/Availability/Reviews
Videos and Slideshows
News
Fleeting Echoes Ltd. Productions
© Copyright 2004-2023